Home
 WELCOME TO THE WHEELS OF DESTINY TRILOGY
   Book 1 - Trail To Destiny                                                 Book 2 - Destiny's Journey
                                                                                   2015 AWARD WINNER!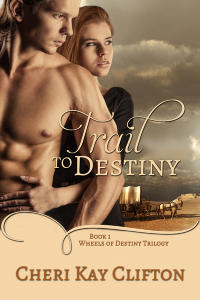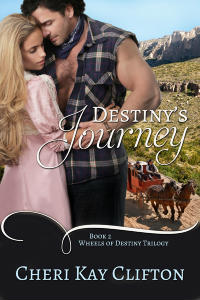 Grab your reins and read
my epic historical westerns,
Book 1, TRAIL TO DESTINY
Book 2, DESTINY'S JOURNEY
(Book 3, YESTERYEAR'S DESTINY
to be released 2020)
TRAIL TO DESTINY 
Laura Westbrook expected to face her share of challenges crossing the continent on a wagon train.  But when she saves the life of the courageous white warrior, Grey Wolf, she finds the pathways between pride and prejudice, love and loyalty far more difficult to travel.
Having buried deep within him the horrific memory of his family's massacre at the hands of a rogue band of Pawnee, young David thrives under the care and tutelage of his rescuer, Cheyenne Chief Black Arrow.  Trained to become the proud warrior named Grey Wolf, he finds his life changed again by the beautiful and strong-willed Laura, who encourages him to reclaim his forsaken heritage and face the secrets of his haunted past.
From the rugged Nebraska plains to a Cheyenne village, from an army fort to a small town in California, destiny leads Laura and Grey Wolf on a trail of passion and danger that culminates in an astounding revelation.
Click here for instant preview of Trail To Destiny 
(click here) Available ebook & paperback:  Amazon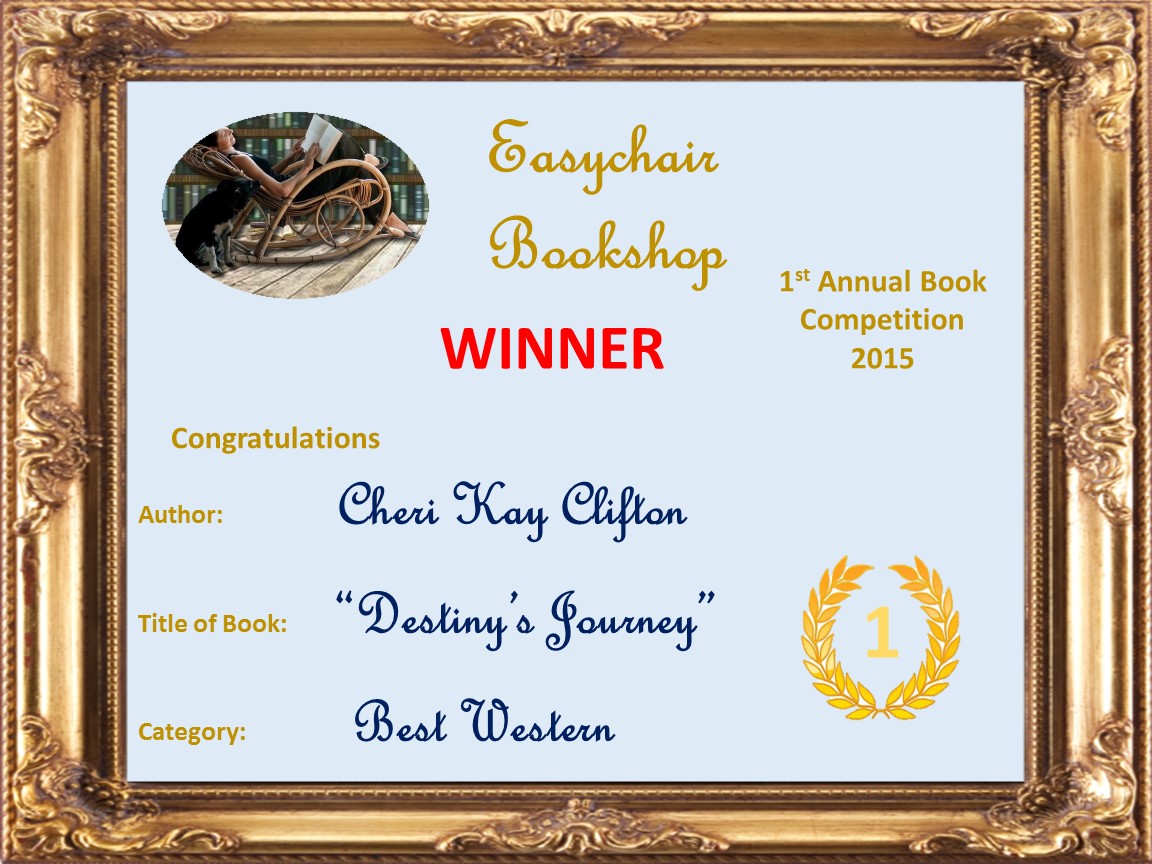 DESTINY'S JOURNEY
Family deception kept Jennifer O'Malley from marrying her first love ten years ago, West Point officer, Glen Herrington.  Now a Civil War widow, she leaves war-torn Richmond, determined to find her destiny.  She makes the long journey west in search of Glen, only to discover he is a notorious outlaw with a price on his head.
 At the end of the war, Glen Herrington musters out of the U.S. Cavalry and hires on to Wells, Fargo & Company as an undercover agent.  When Jennifer confronts him locked in a jail cell, the embers of a love too long denied burn deep inside them both, yet Glen is honor bound not to reveal his true identity.
 As life-long secrets and life-threatening dangers abound, Glen and Jennifer fight to reclaim their destiny in each other's arms.
Click here for instant preview of Destiny's Journey
(click here) Available ebook & paperback:  Amazon
A little about Cheri Kay Clifton, author and lover of our great American western heritage!
I loved researching the history of my hometown, Kearney, Nebraska, known as the gateway to the Oregon Trail.
My passion for those brave pioneers and Native Americans and my fascination in our American History led me to write Trail To Destiny and Destiny's Journey.
I'm happily married to my high school sweetheart, have one son and reside in Florida and Nevada.
Wishing you Happy Trails!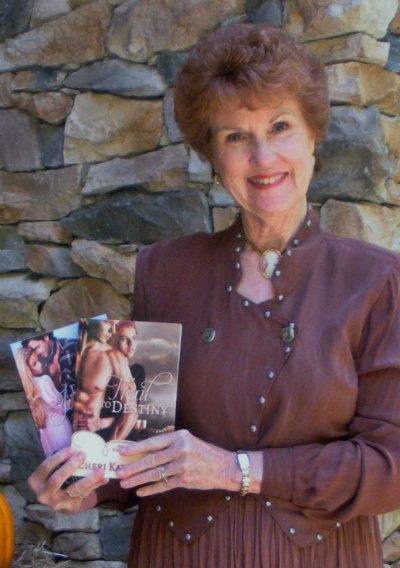 LIKE ME ON FACEBOOK