Home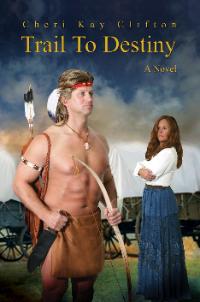 Welcome to my website!
I'm Cheri Clifton, author of the historical romance novel
~Trail To Destiny~
Now in ebook format, easily uploaded at Amazon and Barnes & Noble.
Try a sample for free!
l
Please check out my site and be sure to view the book video. Then I hope you'll want to "saddle up and ride, I mean, read,
Trail To Destiny!
Book One of the Wheels of Destiny trilogy.

LIKE ME ON FACEBOOK